Jspectra LLC
IT Consulting Service
In the midst of rapid changes in technology, keeping up with new developments and utilizing them to better your business can be a daunting task, but it is not impossible. This is where Jspectra comes into play. Our experience and services will help you implement new software solutions to your business problems when necessary and improve your existing processes.

Jspectra's Goal

Let us provide our business oriented IT consulting services to assist you advance your growing business. Jspectra's goal is to assist your company to reach your goal by helping you focus on your business with information technologies customized offerings for your specific challenges. Jspectra works side-by-side with your team to rapidly find solutions to your business and technology challenges by capitalizing on expert knowledge and best practices.

Philosophy

Jspectra consider IT as TOOLs instead of objective. Our job will not be completed by just implementing new system unless it helps your business.


Models & Methodologies

1. Business Infrastructure Model
2. Project Management Model
3. IT Building Bocks
4. ITIL (Information Technology Infrastructure Library)


Approaches

1. Lifecycle approach
2. ROI Oriented approach
3. Vender neutral approach


Skills And Experiences

Jspectra's skills and experiences boost your business performance Our technology insights drive maximum return on your business invenstments Transformation of existing technology investments into better performance for your business, and POM (Peace Of Mind) ...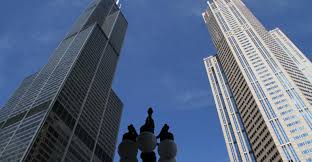 68 Jefferson Lane, Streamwood, IL 60107-2401 USA
info@jspectra.com 847-903-0208

©Jspectra LLC. All rights reserved. 2018